FARK® Reader V5.0 Coming Soon!
Published Aug 17, 2020
Version 5.0 of FARK® Reader is coming soon, and with it, major interface changes for iPhone and iPad. In order to properly support all the new features, this app version only supports iOS 13 and above. Those of you on older devices should be able to continue using version 4.6.1.
The primary usability change is that tapping on an article will go straight to the web view. Use a long press to show the brand new article preview along with the familiar sharing options.
New configurable Home screen shows a snapshot of selected FARK categories with horizontal scrolling sections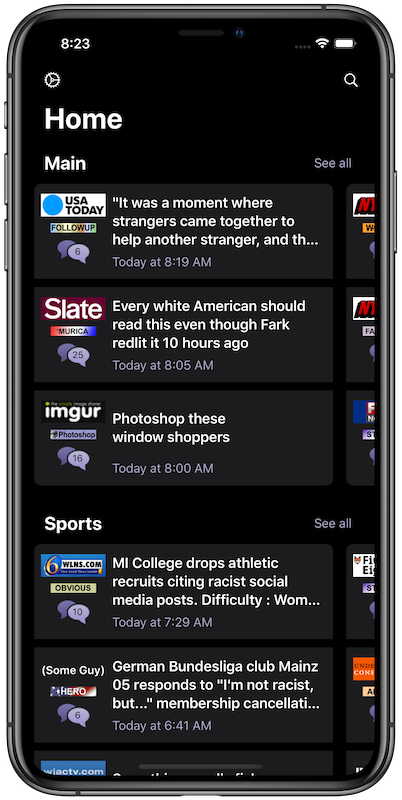 New Home screen search scope includes all articles in all categories
Added support for iOS Light and Dark modes. Choose Dark mode for the more familiar appearance
Tapping "See All" will show the selected category including the full headline with familiar vertical scrolling
Tapping on an article now opens the article web content directly
Long-pressing on an article will display a link preview along with expanded sharing options
Added new FARK® categories for Podcast, D'awww, and Food